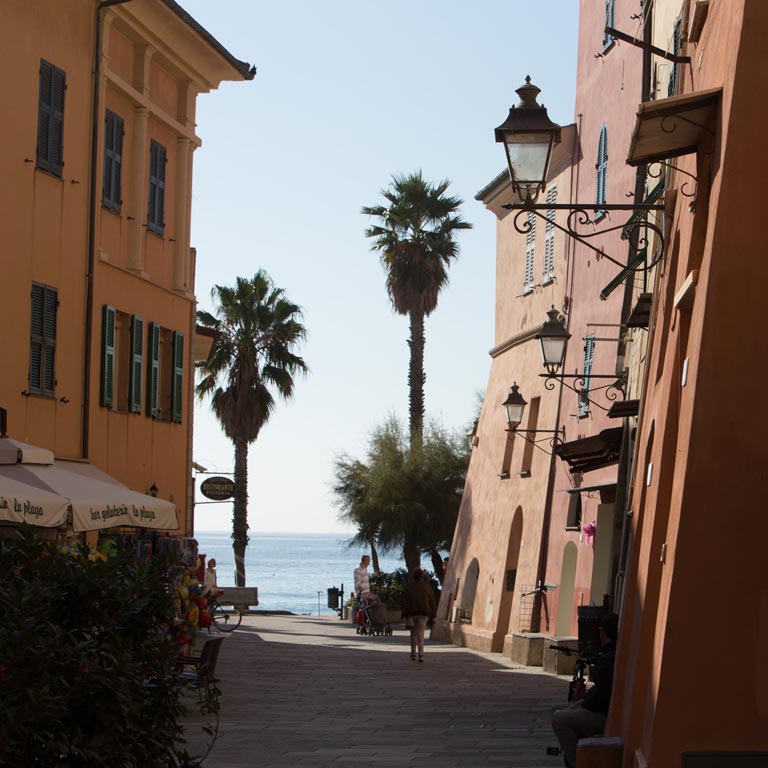 The town of San Lorenzo al Mare in the province of Imperia is a real gem set on the sea. Despite this being the smallest municipality in the province, it has a long history, and several hidden treasures … all to be discovered.
Its shape recalls, from above, almost that of an anchor, in which there are two nuclei that wind between the hilly and the maritime area. With its 1,400 inhabitants San Lorenzo al Mare was founded in the Middle Ages; more precisely, in the twelfth century, when it had the name of Aqua Sancti Laurenti. Since then this village of ancient origins has flourished, giving rise to many attractions: here in fact the tourist can find both cultural, historical and artistic aspects, fun aspects, amongst intellectual activities, fun or relaxing, always enjoying the enchanting landscape that this little pearl gives to its guests.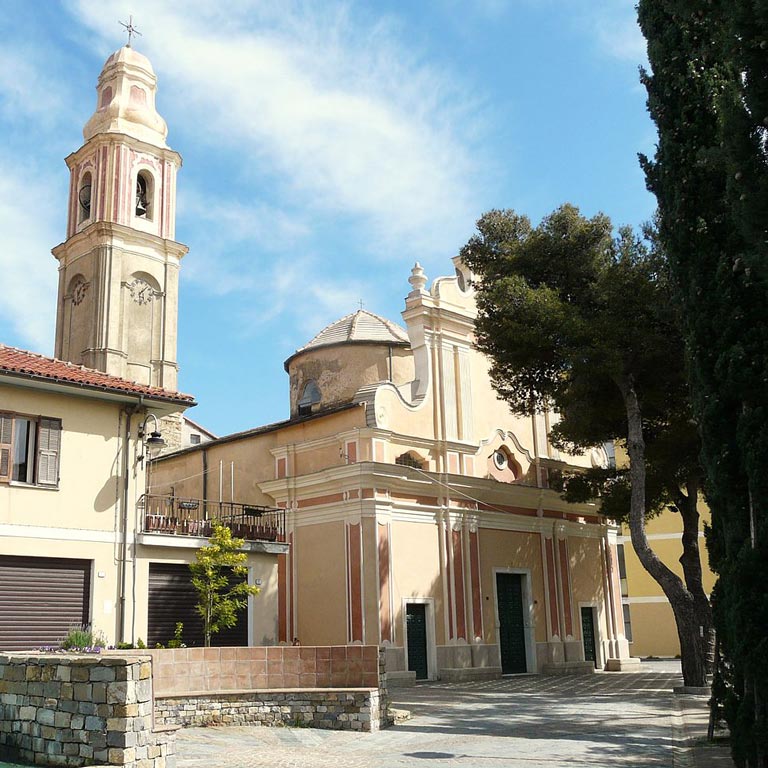 Among places which are worth a visit there is the Santa Maria Maddalena church, which enjoys a privileged position rising near the sea.
Its mighty bulk stands proud in the presence of the waves, and it is surrounded by a small square with many trees and drawings on the paving. It is so close to the sea shore that the plaster and the bell tower need to be restored often, due to the saltiness that settles there and risks damaging its beauty. A particular legend is linked to this church, involving Mary Magdalene, who had fled from the Holy Land following the persecutions of the apostles. It is said that her raft had reached the beach of San Lorenzo, where the church was later built. Inside you can admire frescoes of fine workmanship, together with a large wooden choir that boasts 11 panels.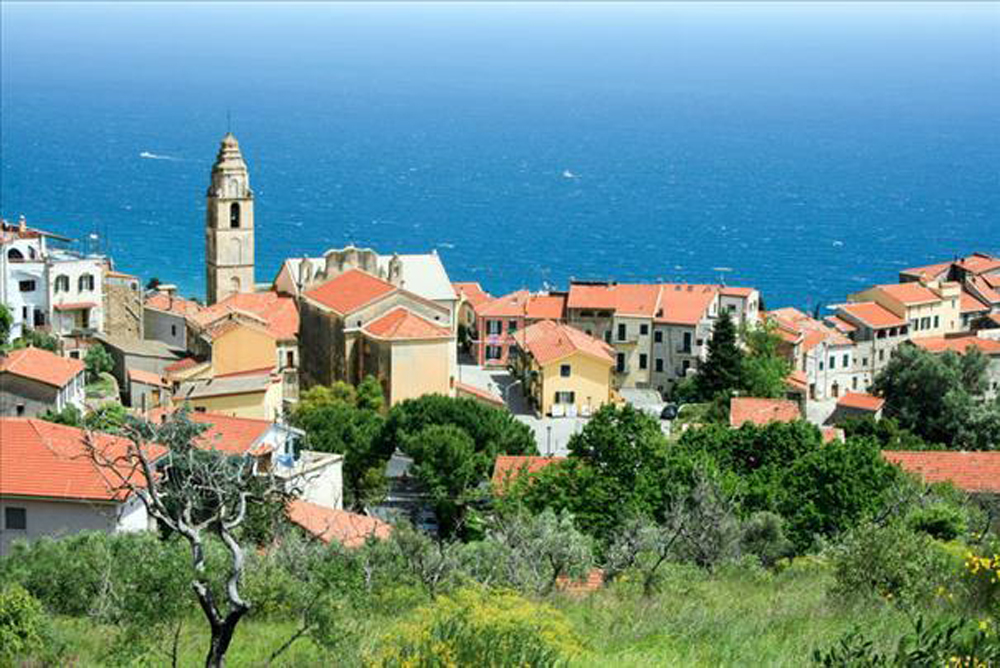 You must have a walk through the historic centre. Lose yourself in its streets, from which you will enjoy enchanting landscapes: the inner part of the village climbs up on the first hills, giving rise to breathtaking views.
Let yourself be surprised by the beauty of numerous historic buildings. The whole town, which looks almost like a postcard, is a true and small work of art, with winding streets and numerous gardens that boast, inside them, several sculptures by the artists Taore and Grudda, to name but a few, along with those in polychrome marbles, representations and re-workings of some well-known works of the Italian twentieth century.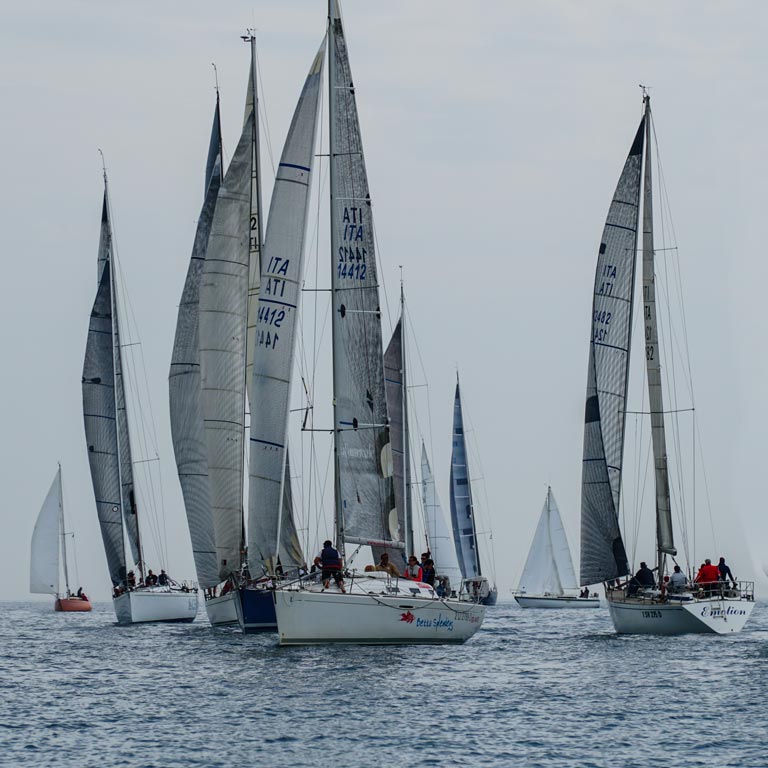 It is not difficult to come across, throughout the year, one of the many artistic events that take place in the streets of the village, whether they are religious or entertainment. On these occasions you can also taste delicious dishes and typical dishes while listening to good music. If you happen to come to San Lorenzo al Mare in the summer do not miss the feast of Santa Maria Maddalena, which occurs every July 22nd, and that of the patron San Lorenzo, notoriously the night of falling stars, August 10th.